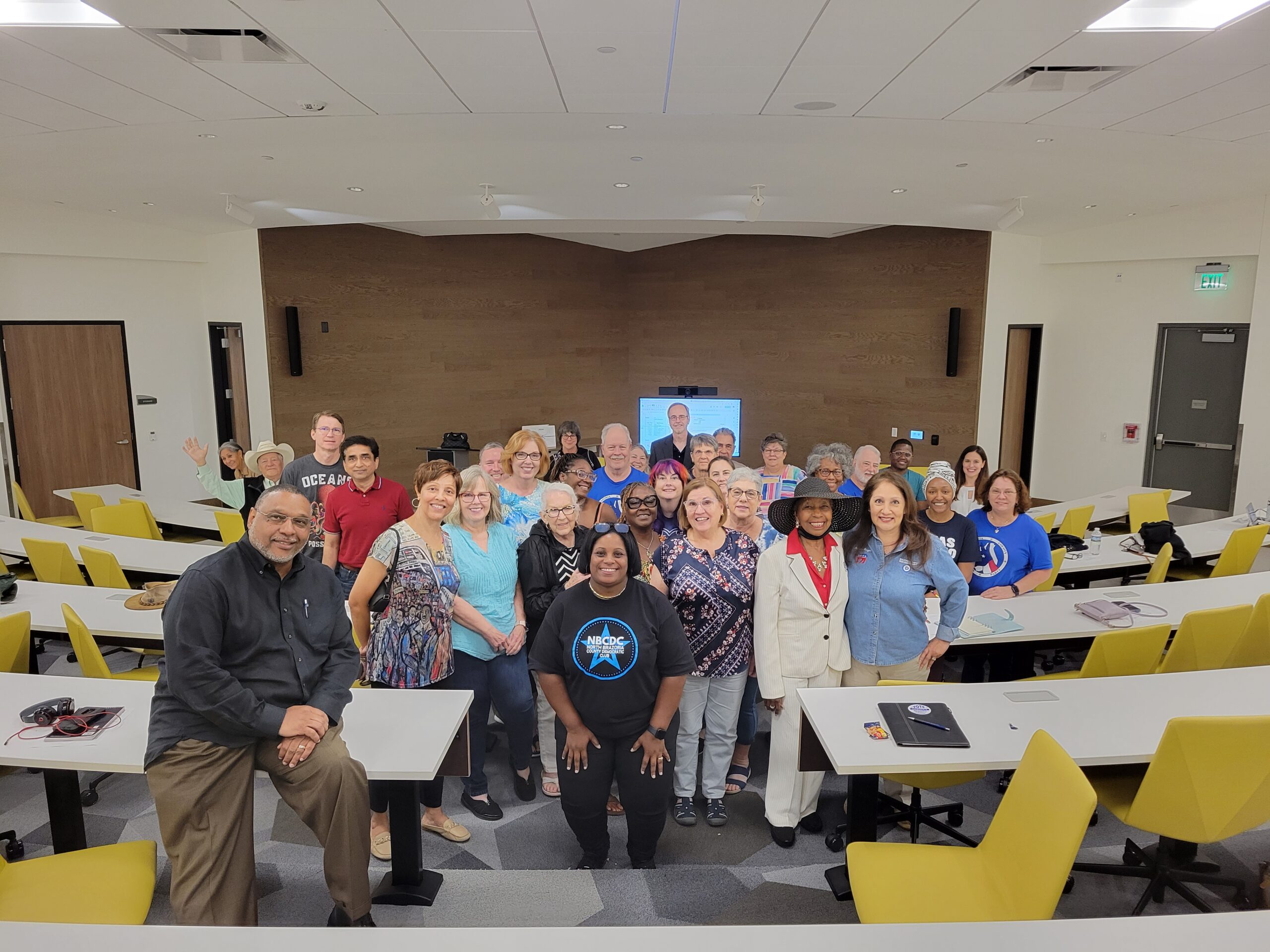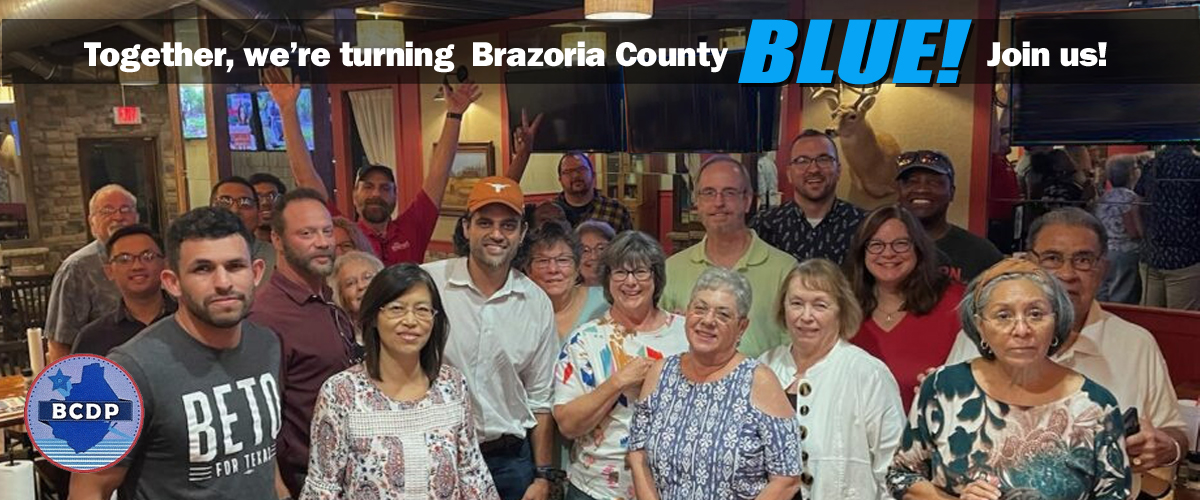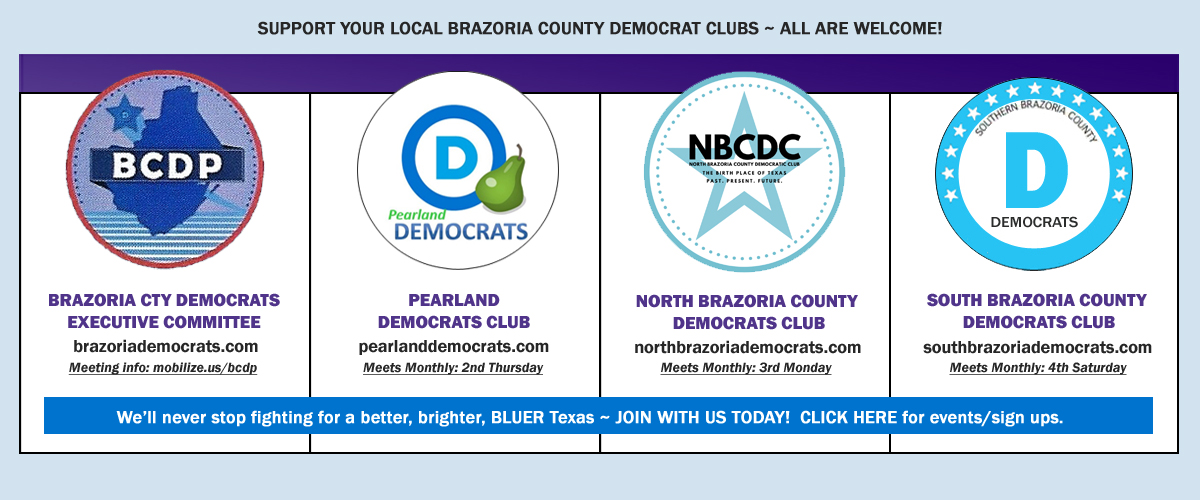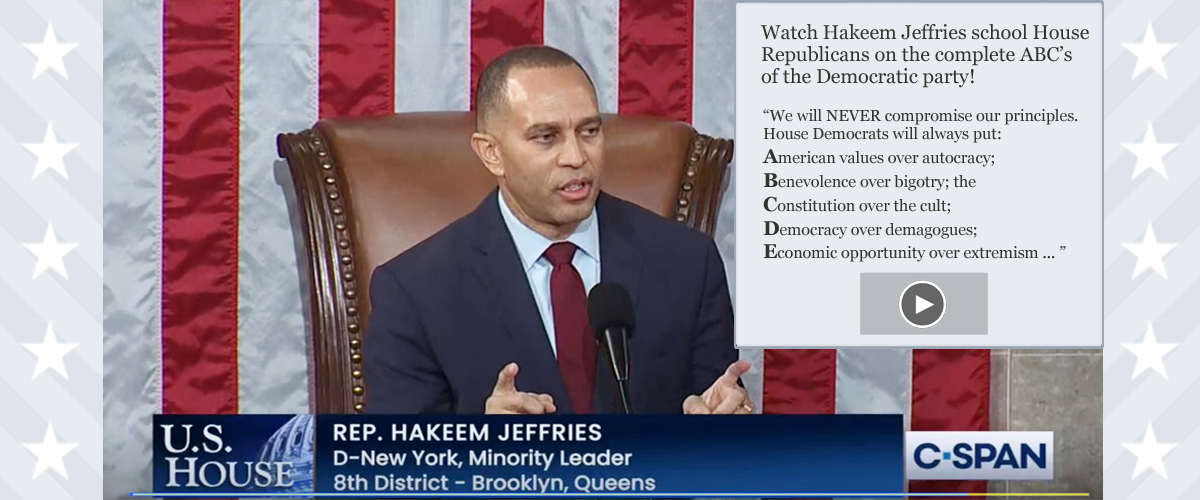 Slider1-BrazoriaCtyDemocrat
Slider-4CountyClubs-Feb2023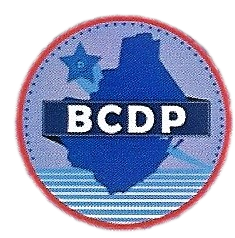 The Brazoria County Democratic Party organizes the party on a county-wide basis, supporting all local, state, and national Democratic candidates. Texas is purple and turning bluer every day — but only with ALL of us working together!
Please SIGN UP – SHOW UP – SPEAK UP – DONATE – ENCOURAGE NEW VOTERS – show your support in whatever way you can. Hope to see you soon at an event listed below!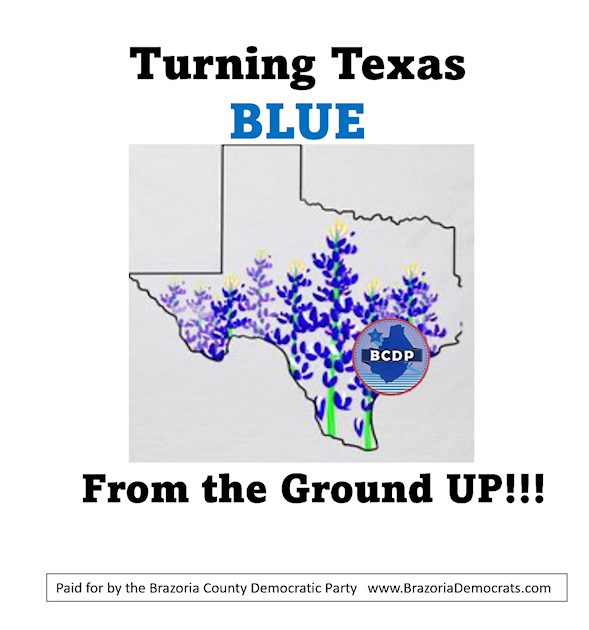 ---
Want to help us turn Brazoria and Texas Blue? Click here and Join Connect Texas to see a list of quick, easy ways you can help.